Temples

Virtual Pets | Games
Circus Mission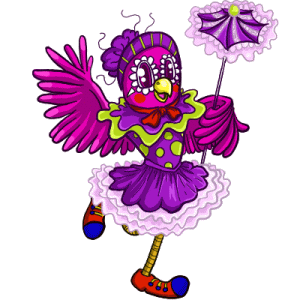 Circus The Slater Park Circus has been entertaining visitors and tourists for years. The clowns that own the circus are overworked and need your help. They have 30 different missions for you, each harder than the last. You will need to find balloons, plushies, fast food, soft drinks or pizza and bring them back to them. If you fail to bring any of them, you will have to start again.

Before you can start any level of the mission, you must first gain entry to the Circus. Entry can be gained with a Circus Ticket.

The Circus asks for plushie's, pizza, balloons, fast food & drinks.

Levels 1 -5 = Plushies
6 - 10 = Pizza
11 - 15 = Balloons
16 - 20 = Fast Food
21 - 25 = Soft Drinks
26 - 30 = Plushies

Mission 1
Mission 2
Mission 3
Mission 4
Mission 5

Clown Potato

100mp

Clown Shirt

200mp

250mp
Mission 6
Mission 7
Mission 8
Mission 9
Mission 10

500mp

600mp

Balloon Sword.

850mp

1,000mp
Mission 11
Mission 12
Mission 13
Mission 14
Mission 15

1,100mp

Clown Attack.

1,200mp

Jack in the Box

1,300mp
Mission 16
Mission 17
Mission 18
Mission 19
Mission 20

1,500mp

Balloon Shield

2,500mp

5,000mp

10,000mp
Mission 21
Mission 22
Mission 23
Mission 24
Mission 25

Circus Plushie.

25,000mp

30,000 mp

Balloon Costume

40,000mp
Mission 26
Mission 27
Mission 28
Mission 29
Mission 30

50,000 mp

Circus Stamp

75,000mp

Clown History Book

Zoosh Potion

100.000 mp