Battle Guide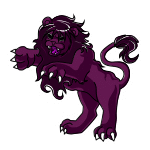 Here is a very good Battle Guide for new Battlers.
Gennies Battle info Site
Click the black writing, it will take you straight there, for an in-depth guide to all your battling needs

Mine will be a condensed version, just to get you started, I am no battler, but I do win some TC's in the arena, enough to do Knutt Knight quests in Baspinar's Castle
My battle pet is Sherachi, I trained her up to 2 crystals & no further yet, that's level 50 & stats of 101 on all the other's, magic is still at 18.

The first thing I would suggest, is to turn your intended battle pet into a doyle, by means of an enchanted plushie, or a potion, & then attach 2 Doyle Wands. These wands have the best healing power of all the cheap wands, & once attached they can be used by any pet that yours turns into, via the portal etc,
It is also a good idea to have your battle pet as your portal pet, because you can pick up free stats from the portal, aswell as changing it's species & colour, The clock in Undying Woods, can also give your pet stats.
The next thing you need is some good cheap weapons.
Cheap good weapons have to be Golden Axe's, you can restock these at the weapons shop in Undying Woods, for 930mp
Rotten swords are the best, out of the easiest ones to acquire, you get one when completing level 24 of Troll, or try shop search, you only need two good weapons.
I use two King Baspinars axe's now, available from April 2007 Account Upgrades, or other member's trades & auctions. I also use two Queen Eleka Wands, the best wands available at this moment in time. Available from January 2007 Account Upgrades, or trades & auctions.
You need to enrol your pet into the gym & train every stat, for every level you train, you can train 2 of all the other stats, plus an extra one. So if your level is at 1, then you can train the other levels to 2 +1 extra, making 3 & then you will need to do level again. Taking the stats up equally is a very good idea, before starting to battle I would suggest getting your pet upto at least 10 level & the other stats up as far as they will go, then you should beat the easiest of TC's, At least then you can start to battle, to get a feel to what it is like.
You pay for the gym training, on Minipet Island, with crystals, these can be earned by doing Elgar quests, she is in the Haunted House in the Undying Woods, or buying from other user's, shops trades etc.
You also need to train Magic, by doing magic quests in Ziranek, & pick your battle pet to recieve the magic points. Magic points help with the healing as you become an expert. I have never been able to understand how to use Magic point :)
Now you have to buy Trading Cards, these are the battle opponents
Buy them from the Trading Card shop in Undying Woods, & other users.
Click on the card in your inventory, & click use item, the cards will be added to your Battle Deck. & once in there cannot be removed.
To see how strong each card is, click on Battle on the left sidebar on Marapets, then click one player battle, all your TC's will show there, under Difficulty, it tells you how many health points each card has
Uayl TC is one of the easist to battle & cheapest card to try out on, Uayl only has health points of 5. so a pet at level 10 will beat it.
All I do is attack, heal, attack, heal. I never use defence.

Now go to the link at the top of the page, & really learn how to battle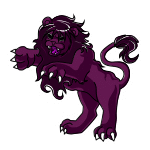 I am an experienced Battler now, I can beat all TC's apart from the new Dark Fairy one :)
Sherachi my Battle pet is at level 355 now & other stats in the 600's
I also know how to use my Magic points, each magic point is worth 1 health point when healing in battle, so the more Magic you have the better you can win in the Arena.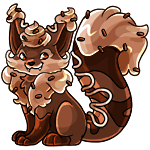 Sherachi
MY BATTLE PET
Health : 938
Level : 469
Strength : 942
Defence : 901
Speed : 899
Magic 1403