POISON PIT RARITY LIST
New Feature February 16, 2015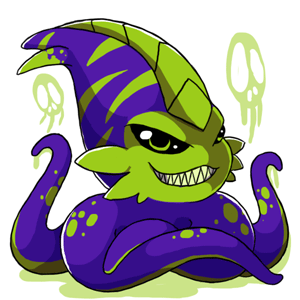 Results: Pet stats are the most frequent item given out and it is totally random on which pet receives the stats. Rarity of the item dipped does not seem to have any bearing on what it turns into. For example, higher rarity items do not give out better stats, points or items. It seems that the Poison Pit, for now, is totally random.
**Pets that are in the Pyramids CAN GAIN STATS**
**So far it seems that pets that are in the Temples CAN NOT GAIN STATS**
CLICK on any item below to buy
If you wish to return to this page after clicking use your browsers back button.
Photos of items were intentionally not included for ease in page loading and to minimize space to include more items.
Rarity 1
Rowan, Hawthorn, Blue Gumball, Yellow Gumball, Yellow Balloon, Apple Muffin, Apple Pie, Brown Rolls, Crusty Burnt Bread, Plain Muffin, Sugar Donut, Juneberry, Pear, Pomegranate, Quince, Pecan Ice Cream, Strawberry Ice Cream, Yellow Paffuto Plushie, Yellow Newth Plushie, Silver Leido Plushie, Red Jessup Plushie, Red Knutt Plushie, Red Paffuto Plushie, Purple Paffuto Plushie, Red Azul Plushie, Purple Feliz Plushie, Orange Paffuto Plushie, Grey Walee Plushie, Green Bolimo Plushie, Green Paffuto Plushie, Blue Paffuto Plushie, Blue Yakubi Plushie, Blue Gonk Plushie, Jumper Cables
Rarity 2
Milk Chocolate Gumball, Orange Chocolate Gumball, Fiddlehead, Black Beans, Blueberry Pie, Celery, Long Green Balloon, Blood Donut, Blueberry Bagel, Blueberry Muffin, Cherry Pie, Ketchup Rolls, Mini Blueberry Pies, Sliced Burnt Bread, Burnt Rolls, Sliced Crusty Burnt Bread, Ushunda Biscuit, White Bread, Blue Candycane, Yellow Candycane, Crabapple, Tub of Strawberry Ice Cream, Half of a Pepperoni Pizza
Rarity 3
Fish Eyes, Tanning Salon Ticket, Addow Ride Gun, Murfin Chase Sword, Rofling Gold Sword, Chocolate Pie, Rock Gumball, Long White Balloon, Burnt Bread, Chocolate Donut, Chocolate Muffin, Chocolate Pie, Christmas Tree Cookies, Honey Bran Muffin, Mini Chocolate Pies, Sausage Roll, Sweet Bagel, Black Candycane, Blackcurrant Lollypop, Blueberry Lollypop, Cola Lollypop, Vanilla Ice Cream
Rarity 4
Tombola (DVD), Starry Gumball, Dark Chocolate Walee, Brown Bread, Chocolate Chip Muffin, Crusty White Bread, Egg Pie, Heart Cup Cake, Ketchup Muffin, Mini Lemon Pies, Sesame Bagel, Sliced Crusty White Bread, Strawberry Rolls, Sugar Pie, Addow Backpack, Azul Backpack, Bolimo Backpack, Doyle Backpack, Equilor Backpack, Fasoro Backpack, Feliz Backpack, Jessup Backpack, Knutt Backpack, Leido Backpack, Murfin Backpack, Wizard Book
Rarity 5
Gigantic Fairy Mallet, Tombola Book, Tombola Stamp, Bronze Gumball, Gigantic Fairy Mallet, Black Balloon, Azul Biscuit, Crusty Brown Bread, Fasoro Biscuit, Low Fat Apple Muffin, Low Fat Blueberry Muffin, Low Fat Honey Bran Muffin, Mini Strawberry Pies, Raisin Bagel, Salty Bagel, Sliced Brown Bread, Sliced White Bread, Spicy Bagel, Sponge Cake, Strawberry Shortcake, Sugar Rolls, Bronze Candycane, Red Heart Lolly
Rarity 6
Fake One Dukka Coin, Fake Two Dukka Coin, Fake Three Dukka Coin, Fake Four Dukka Coin, Fake Five Dukka Coin, Haunted House Stamp, Dark Chocolate Murfin, Chocolate Bat, Dark Chocolate Leido, Undying Tombola Book, Computer, Dishwasher, Dryer, Blue Crindol Balloon, Blue Heart Balloon, Wheat Balloon, Cinnamon Rolls, Coconut Pie, Low Fat Strawberry Muffin, Mustard Muffin, Poppy Bagel, Sliced Crusty Brown Bread, Valentines Cheesecake, White Rolls, Digital Candycane
Rarity 7
Eleka Tombola Book, Eleka Tombola (cd), Orange Gumball, Chocolate Cherries, Dark Chocolate Reese, Milk Chocolate Addow Tablet, Fire Dishwasher, Bag of White Bread, Pepper Bagel, Pumpkin Pie, Strawberry Muffin, Swirly Bread, Snowy Candycane, True Love Candy Heart, Lavendar Soap, Rose Soap, Axe, Sledge Hammer, Addow Book, Balloon Collecting Guide, Bone Book, Eleka Tombola Book, Encyclopedia F, Encyclopedia G, Encyclopedia H, Encyclopedia I, Equilor Book, Fire Spell Book, Ice Spell Book, Reese Book, Yakubi Book, Jumbo Hotdog, Veggie Burger
Rarity 8
Fake Six Dukka Coin, Fake Eight Dukka Coin, Fake Ten Dukka Coin, Wormy Apple, Eleka Tombola Stamp, Lightning Gumball, Red Gumball, Dark Chocolate Tantua, Fire Dryer, Icy Dishwasher, Purple Knutt Balloon, Butter and Garlic Bagel, Lemon Pie, Whipped Cream Muffin, White Chocolate Chip Muffin, Calico Candycane, Call Me Candy Heart, Dearest Candy Heart, Red Gummy Azul, You Complete Me Candy Heart
Rarity 9
Blue Fasoro Balloon, Eleka Tombola Balloon, Chinese Gumball, Green Gumball, Chocolate Dakota, Burnt Bagel, Heart Jelly Terrine, Ice Cream Pie, Puppy Love Candy Heart, Yellow Gummy Azul, Yellow Gummy Xoi, Yellow Heart Lolly, Citrus Soap, Mint Soap, White Soap, Collecting Stars, Encyclopedia L, Encyclopedia M, Encyclopedia N, Encyclopedia O, Halloween Clothing Guide, Jessup Book, Love Spell Book, Rofling Book, Chunky Fries, Bacon Egg Burger, Hamburger, Plain Double Hotdog, Quadruple Chicken Burger
Rarity 10
Test Your Strength Potato, Lush Lake Ticket, Tombola Tunes, Invisible Gumball, Chocolate Dip, Orange Chocolate Bolimo, Purple Gumball, Orange Doyle Balloon, Angel Cupcake, Ice Cupcake, Stone Cupcake, Valentine Cupcake, Crazy 4 U Candy Heart, Red Gummy Xoi, Yellow Gummy Renat, You Had Your Chance Candy Spade
Rarity 11
Trash Potato, Free Male Plastic Surgery Coupon, Free Female Plastic Surgery Coupon, Icy Dryer, Portable Television, Cupid Cupcake, Soda Bread, Apple Gummy Chibs, Blueberry Gummy Chibs, Blueberry Gummy Chibs Paws, Green Gummy Kidlet, I Heart You Candy Heart, Purrfect Candy Heart, U R 2 Cute Candy Heart, Yellow Gummy Kidlet, You Better Run Candy Spade
Rarity 12
Satyr Potato, Test Your Strength Pearl, Flat Computer, Injured Cupcake, Banana Safety Lolly, Ewww Candy Spade, Friend Zoned Candy Spade, Green Gummy Crindol, Hold Me Candy Heart, Lets Dance Candy Heart, Orange Gummy Crindol, Pink Heart Lolly, Red Gummy Crindol, Yellow Gummy Crindol, Giant Cabbage
Rarity 13
Satyr Action Figure, Undying Tombola (dvd), Super Computer, Television, Ant Hill Cake, Prison Cupcake, Be Mine Candy Heart, Blue Raspberry Gummy Chibs Paws, Blue Raspberry Safety Lolly, Get out Candy Spade, Green Gummy Daisy, Orange Gummy Chibs, Orange Gummy Daisy, Red Gummy Daisy, Stop Trying Candy Spade, Yellow Gummy Daisy, Giant Carrot, Giant Yellow Bell Pepper
Rarity 14
Yuni Brows Coupon, Green Phanty Balloon, Candy Corn Caramel Apple, Icy Cooker, Green Gummy Dakota, Green Heart Lolly, Hes Mine Candy Spade, Luv U 5erver Candy Heart, Orange Gummy Dakota, Red Gummy Dakota, Watermelon Gummy Chibs, Yellow Gummy Dakota, Giant Arnuts, Giant Orange Bell Pepper, Four Cheese Pizza
Rarity 15
Undying Stamp, Red Xoi Balloon, Pinwheel Cake, Cherry Safety Lolly, Coconut Caramel Apple, Green Gummy Ercuw, I Spade You Candy Spade, I Will End You Candy Spade, Jerk Candy Spade, Liquorice Gummy Renat Legs, Yellow Gummy Ercuw, Orange Gummy Chibs Paws, Orange Gummy Ercuw, Red Gummy Ercuw, Soul Mate Candy Heart, Watermelon Gummy Chibs Paws, Fire Cooker, Refrigerator