Welcome to Shay's Site!
How To Make A DNA Minipet

DNA minipets are what can be created at the Laboratory. To make a DNA minipet, you will need two species of regular pets (make sure you have two species that can breed, as seen below) and any color of DNA. Any color of an acceptable species is able to breed. You can get DNAs through AUs, trades, or auctions (Brown is gotten from smuggling and Yellow is retired). You must have at least one DNA in your inventory when breeding, and the color of the DNA determines what color the DNA minipet will be. If you don't like the DNA color you have, you can always try changing the color of the minipet using Fasoro Falls.


DNA Colors















Combinations
If you do not know what the pet you need is, visit the Pet Colors Page to match the pet with a name. Also, again, ANY DNA can be used and the result will be that DNA colored minipet. So if I picture a Yellow Choyle (made with a Yellow DNA), if you use a Blue DNA, you'll get a BLUE Choyle. Get it? Below is one full example. Under that, I will just give the names of the pets and the picture/name of the DNA minipet created.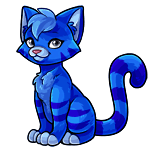 +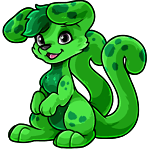 + Yellow DNA =



Yellow Choyle

Chibs + Willa = Chilla



Chibs + Xoi = Choi



Ike + Oglue = Iklue



Reese + Fasoro= Reesoro



Reese + Azul = Reezul



Renat + Ercuw = Renuw


Addow + Rofling = Roflow



Snookle + Sindi = Snoodi



Willa + Osafo = Willafo



Willa + Snookle = Wookle



Addow + Osafo = Addafo


Addow + Reese = Addese



Addow + Bolimo = Addimo



Addow + Fasoro = Addoro



Addow + Newth = Addoth



Addow + Jessup = Addup



Arinya + Tasi = Arasi



Azul + Leido = Azeido



Azul + Zetlian = Azlian



Azul + Addow = Azow



Azul + Yakubi = Azubi



Azul + Equilor = Azulor



Bolimo + Grint = Bolint



Bolimo + Fasoro = Bolisoro



Chibs + Lati = Chati



Chibs + Bolimo = Chibimo



Chibs + Azul = Chibzu



Chibs + Addow = Chidow



Chibs + Feliz = Chiliz



Chibs + Doyle = Choyle



Chibs + Knutt = Chutt



Gizmo + Daisy = Dasmo



Doyle + Addow = Doyow



Dakota + Rusty = Dusty



Poera + Echlin = Echera



Yuni + Ercuw = Erni



Yuni + Ercuw = Erni



Fasoro + Osafo = Fasofo



Fasoro + Murfin = Fasofin



Fasoro + Azul = Fasorul



Crindol + Feliz = Fendol



Kronk + Flab = Fronk



Gonk + Oglue = Goglue



Gonk + Mordo = Gordo



Grint + Leido = Grinido



Grint + Addow = Grinow



Huthiq + Bolimo = Huthimo



Vixen + Hump = Huxen



Oglue + Ike = Iklue



Jessup + Leido = Jessido



Jessup + Azul = Jessul



Jessup = Knutt = Jessutt



Knutt + Fasoro = Knoro



Knutt + Azul = Knuzul


Kujo + Basil = Kusil



Leido + Addow = Leidow



Leido + Ushunda = Leidunda



Murfin + Addow = Murfow



Murfin + Azul = Murfzul



Zino + Zoosh = Noosh



Osafo + Jessup = Osafup



Paffuto + Grint = Paffint



Crikey + Pucu = Pikey



Quell + Addow = Quelow



Quell + Chibs = Quibs



Speiro + Gobble = Spobble



Tantua + Chibs = Tantibs



Tantua + Addow = Tantow



Troit + Figaro = Trigaro



Ushunda + Addow = Ushundow


Ushunda + Fasoro = Ushunoro



Viotto + Crindol = Viondol


Walee + Jessup = Wassup



Yakubi + Addow = Yakuow



Yakubi + Newth = Yakuth



Zetlian + Walee = Zetlee



Zetlian = Fasoro = Zetoro



Phanty + Zoink = Zointy